Staging Adds Value - See the Difference

We love the before and after of this basement bedroom with no windows. We used curtains and lamps in our design to lessen the "basement" feel of the space. The home went pending in less than a week and sold for $10,000 over list price, making the seller nearly five times their staging investment.  We're proud to say this happens often for our clients!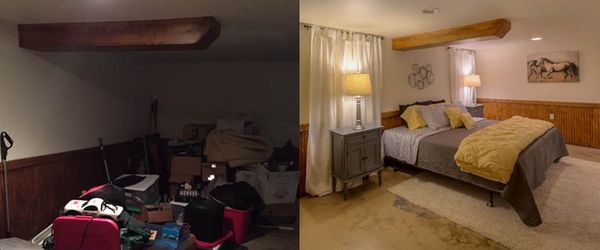 Home Buyers Spend 8x More Time in a Staged Home

Buyers spend only 5 minutes viewing an unfurnished house versus up to 40 minutes in a furnished home.  
Source: National Association of Realtors 2015 Profile of Home Staging
10 Reasons to Professionally Stage Your Property
Professionally staged homes:
1.  Look better than other homes on the market
2.  Spend 88% less time on the market
3.  Sell for 17% more than non-staged homes

4.  Look better in print and Internet ads
5.  Receive more foot traffic
6.  End up on a buyer's "must see" list
7.  Are viewed by buyers as "well maintained"
8.  Are "move-in" ready
9.  Have less reasons for buyers to ask for concessions
10. Professionally staged listings "STAND-OUT" in prospective buyers' minds.
The Real Reason to Professionally Stage Your Home = Cost Savings

Selling your home seven months faster means saving money, look at this example:

Monthly Mortgage, Insurance, Taxes and Holding Costs = $2,700

Staged Homes Sell 7 Months Faster Than Non-Staged Homes, so 7 x $2,700 = $18,900
Staging Cost = $2,200
Savings by Staging Home = $16,700
Home Staging Calculator

Use our staging calculator and run your own numbers to see if staging is right for you: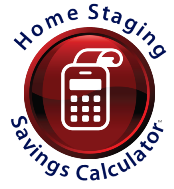 Source:  Real Estate Staging Association (RESA)